This busy week, leading up to events over the weekend, has left me with little time to get creative. In concert with the inspiring arrival of Wondie, I think the lack of time has my creative mind working overtime with great ideas. I suppose it's creative tension... but I've been jotting things down as they come to me & ordering lots of fabric on etsy in the moments I do have. Next weekend, I plan to stay in the whole weekend just sewing and relaxing with my dear one. This weekend will be chaos - so I'm setting my sights ahead on relaxing next weekend already.
Unfortunately, I don't have a sewing room or a permanent sewing table set up. I usually bring my folding sewing table and ironing board into the living room & set up by the TV... watching (well, actually more like listening to with the occasional glance up) whole multiple episodes of artsy/fashion-related reality TV back-to-back. My favorites are the fashion and art shows: Project Runway, Project Catwalk, Project Runway Canada, Fashion Show, and Work of Art. I also have tons of Top Model from around the world that I watch between my favorite shows to savor the more creative ones. It's a favorite guilty pleasure to sew or knit that way.
Since the sewing table is kind of disruptive to the state of the living room, I tend to like to get all my cutting done ahead of time and then set up my machine only for times when I have a good long block of time to get absorbed in my projects and unwind. I've been cutting out a few things this week, getting ready for a big sewing session, as soon as possible.
I also need to go to the regular local fabric store and pick up some more simple fabrics to combine with the fun ones. I had a thing for polka dots for a while.. and then I got this yellow on yellow stripe that I've fallen in love with for a trim.
I've made two dresses for Charlotte with it & another for Pandora from BK, plus I have one last one for Wondie cut out... but then I seriously need to take a break from trimming everything with yellow stripes!
Here are some of the sewing things I've purchased on etsy lately... I love to day dream of what all the different scraps of fabric & notions will become.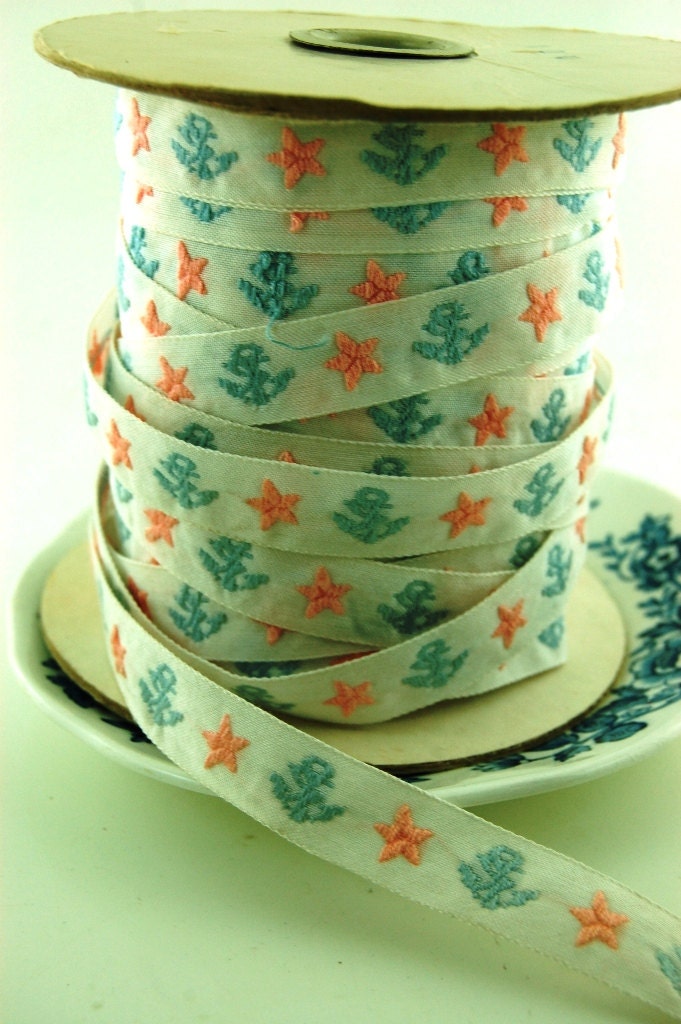 I have a total thing for sailor stuff that I'm working to impart on Charlotte and Wondie too. Naturally, this vintage ribbon caught my eye right away & I had to have it. I think it will look really nice for both my girls. In the same order, I also got this cotton eyelet lace. It was described as blue, yet it looks mint green... then again, it also looks like a yellowy artificial light, so I don't know if they will match; but I think there is potential for these two to look good together.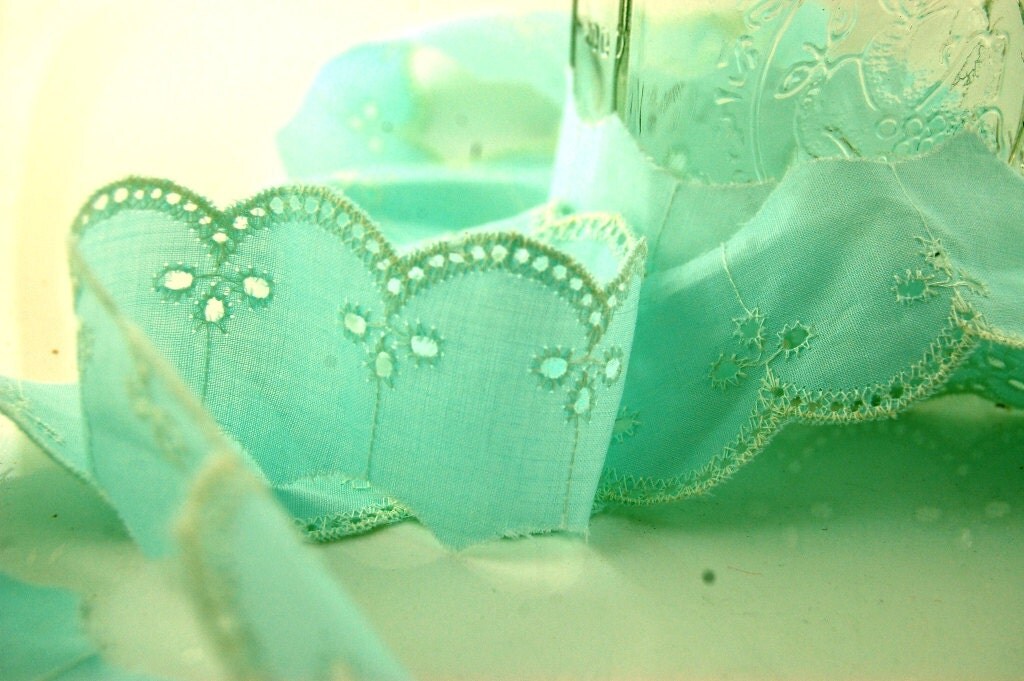 I also bought some bits of lace to incorporate into dolly skirts. I really want to do some solid black dresses with white trim - sort of pilgrim meets Wednesday Adams meets French maid meets Goth Lolita...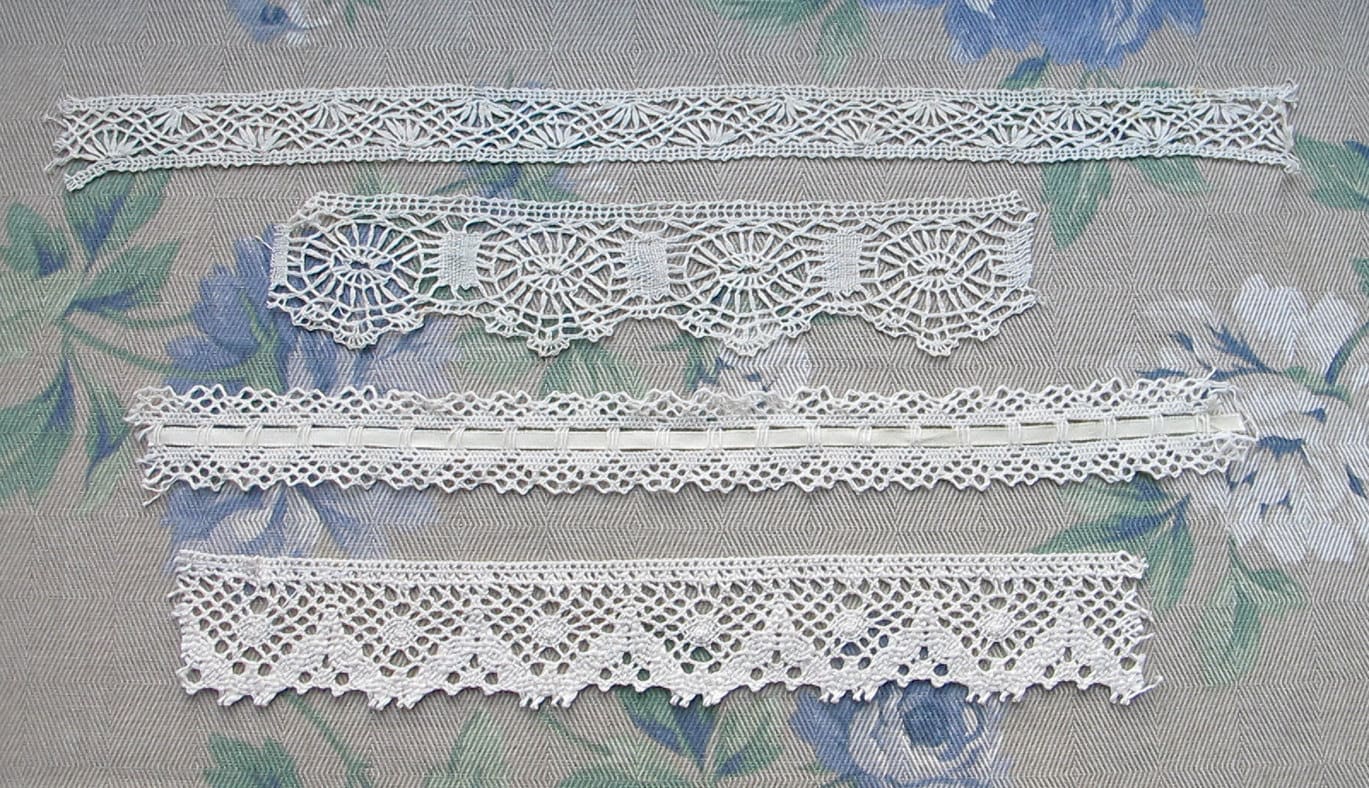 Plus some colored lace... because color is fun too! My favorite crazy use of color is
GirlishBlythe
on etsy.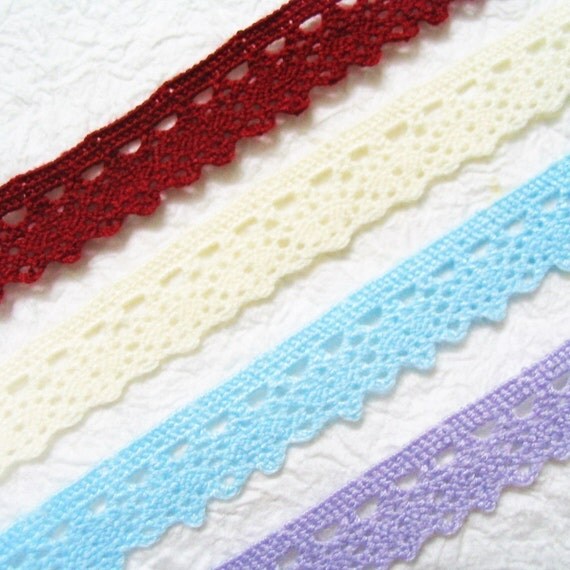 GirlishBlythe uses color in such a fun and creative way - bold, cheerful, exciting. Also inspired by the stock of Milk & Honey Middie & Gentle River... this sort of Russian Doll look & colorway. I want to play more with that in the future.
I got some Russian stacking doll kawaii print scraps...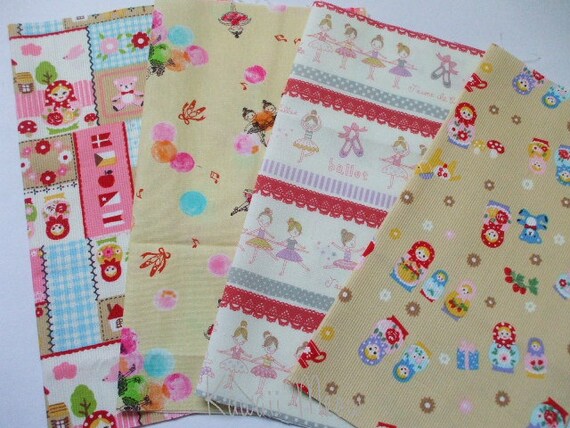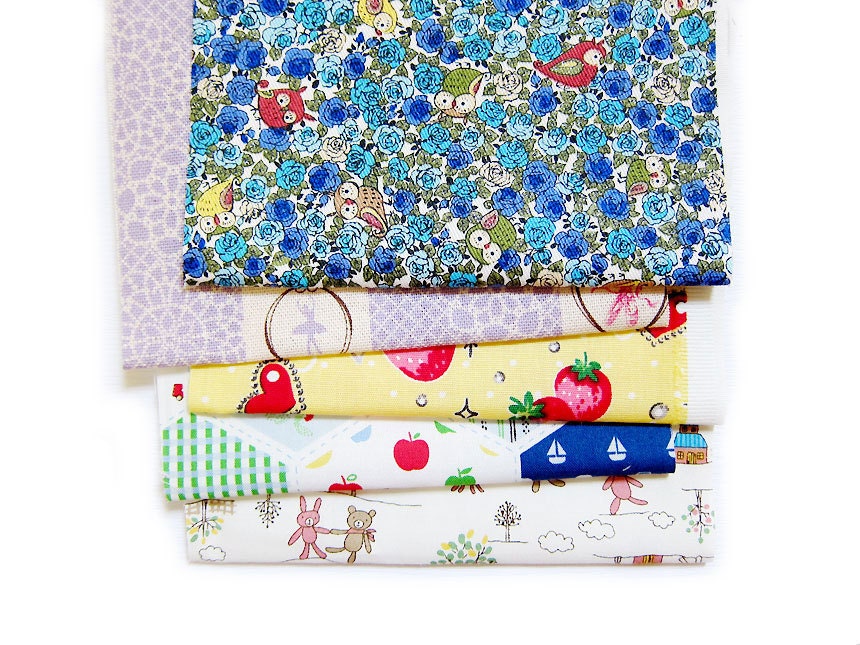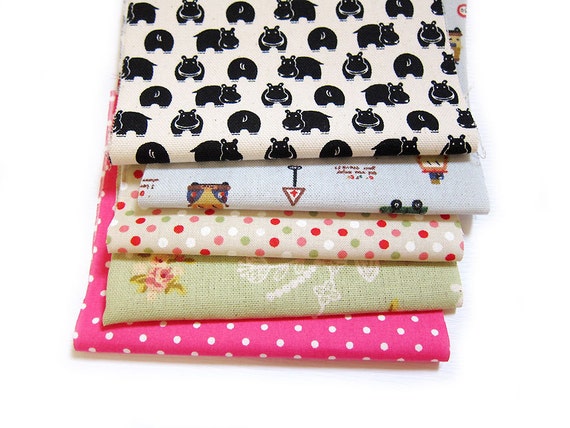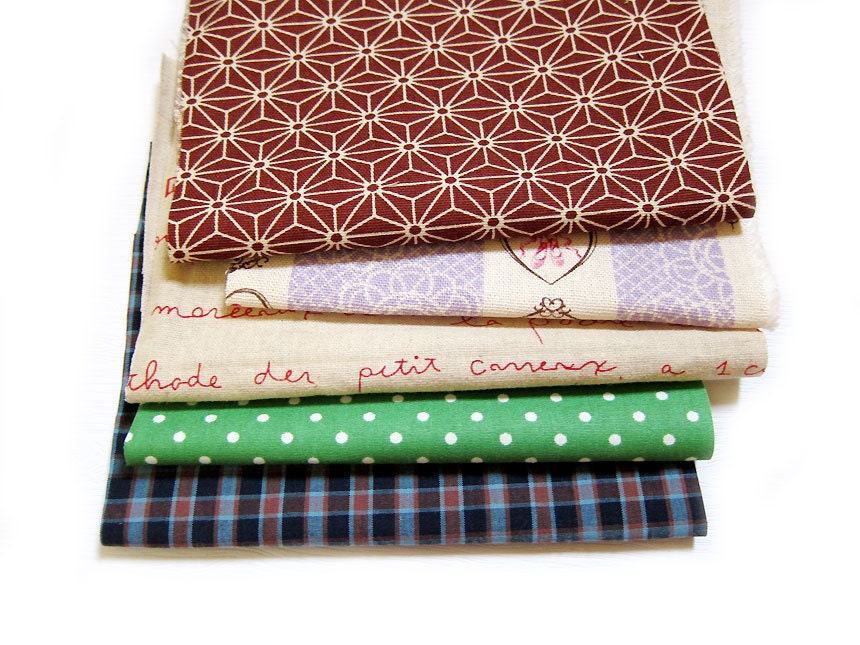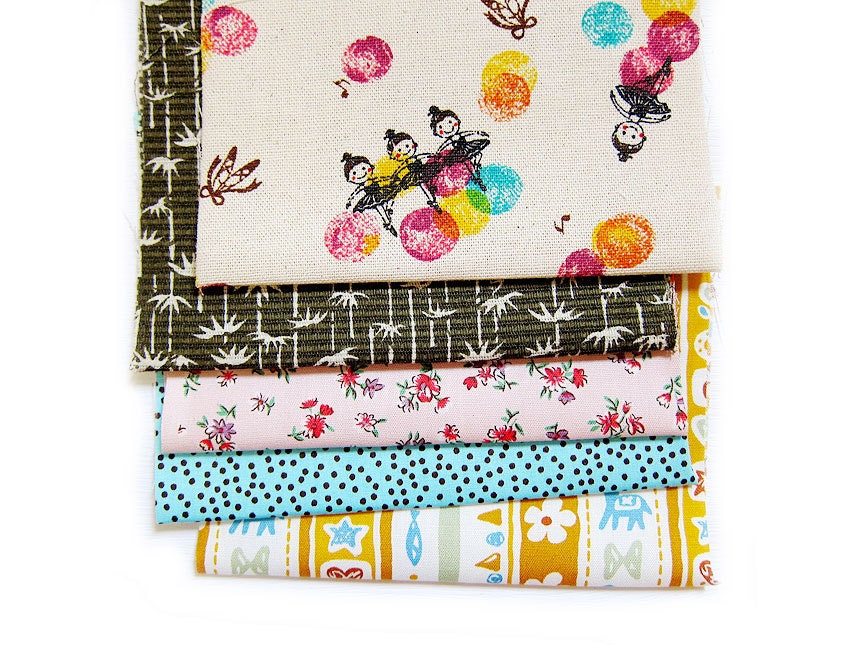 I have my eye on lots of other scrap packs and prints that I would love to make things out of... but I held back. I can only make so much at once & I derive such pleasure from the hunt as well, that it's better to stretch it out. If I spend $5-10 here and there on etsy, I have a continual stream of little presents arriving & more than enough projects to stay busy with... If I went crazy and bought fabric for the whole rest of the year in one fell swoop, (which one could easily do, there are so many great kawaii fabrics!) I'd be depriving myself of the joy of continual small-scale shopping & wouldn't leave room for new inspiration to strike.
Now all I need is time, which is coming next week. Yay!